Type – Institutional
Location – Petitcodiac, NB, Canada
The new addition for the Petitcodiac Baptist Church was rebuilt with purpose.
The design draws inspiration from its rural surroundings. The exterior finishes, building height and proportions are inspired by the original gothic sanctuary it now replaces. The windows in the new community fellowship centre allow light to enhance the space and the geometry of the interior. These windows maintain a connection to the Petitcodiac River where, historically, baptisms were performed.
The new steeple, housing the historic church bell, is purposefully located in the centre of the building, bridging the old and new, and providing a powerful reminder of the focal point of Christian faith. The cross stands tall in the steeple and visible for all to see in this quaint community.
The new addition includes a recreational lounge, exercise room, changing rooms and a state of the art community fellowship centre.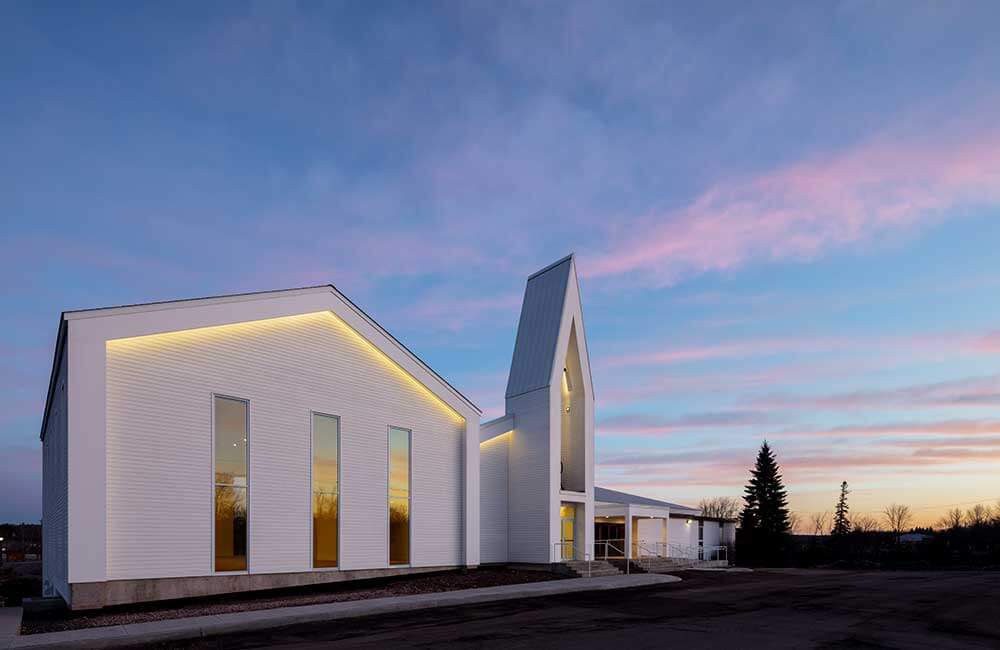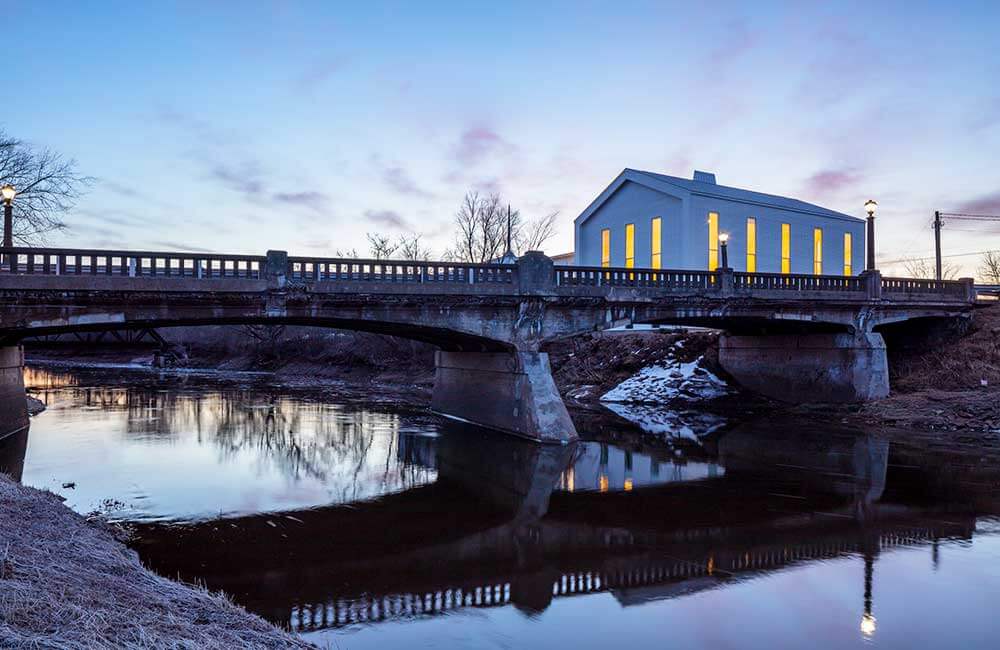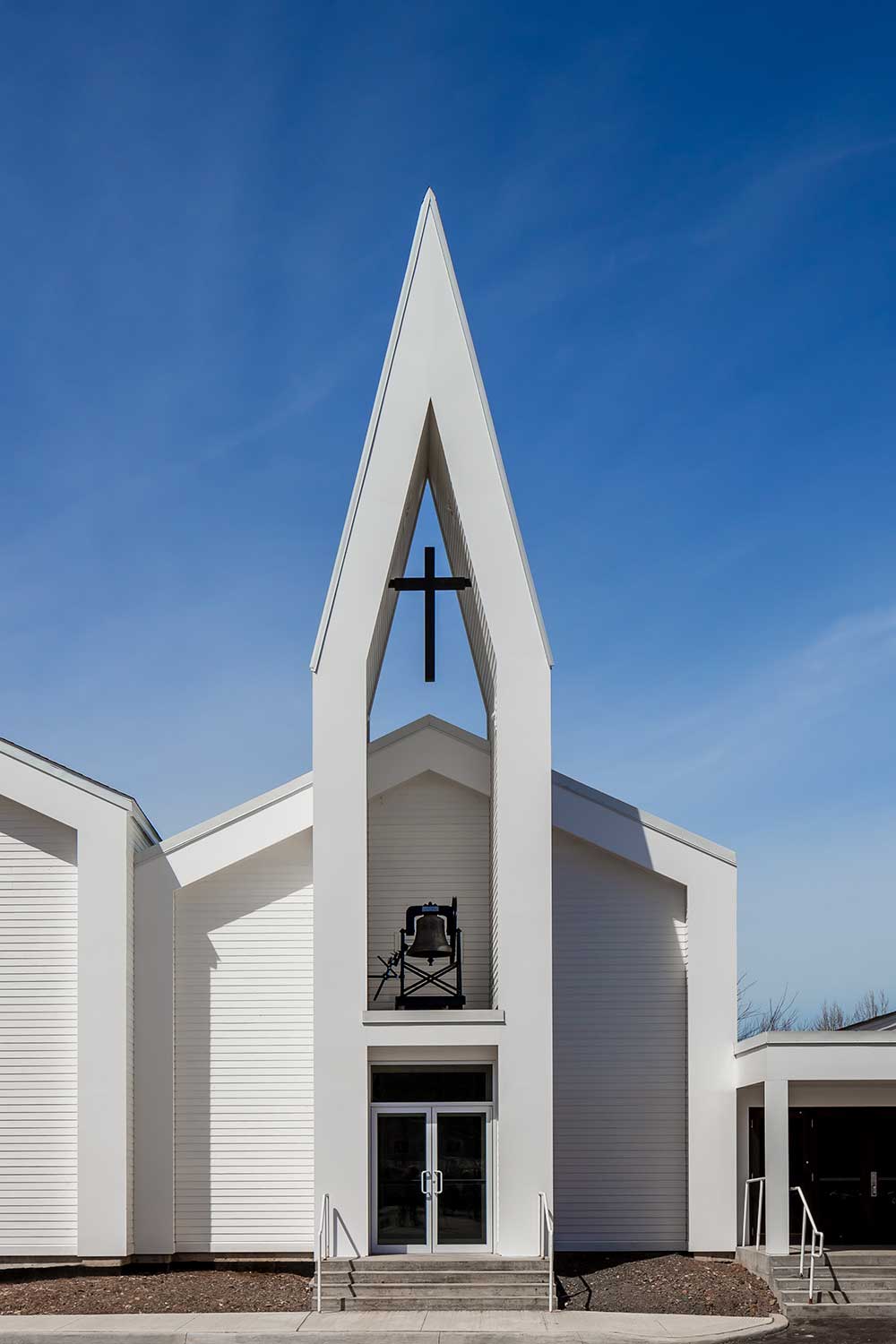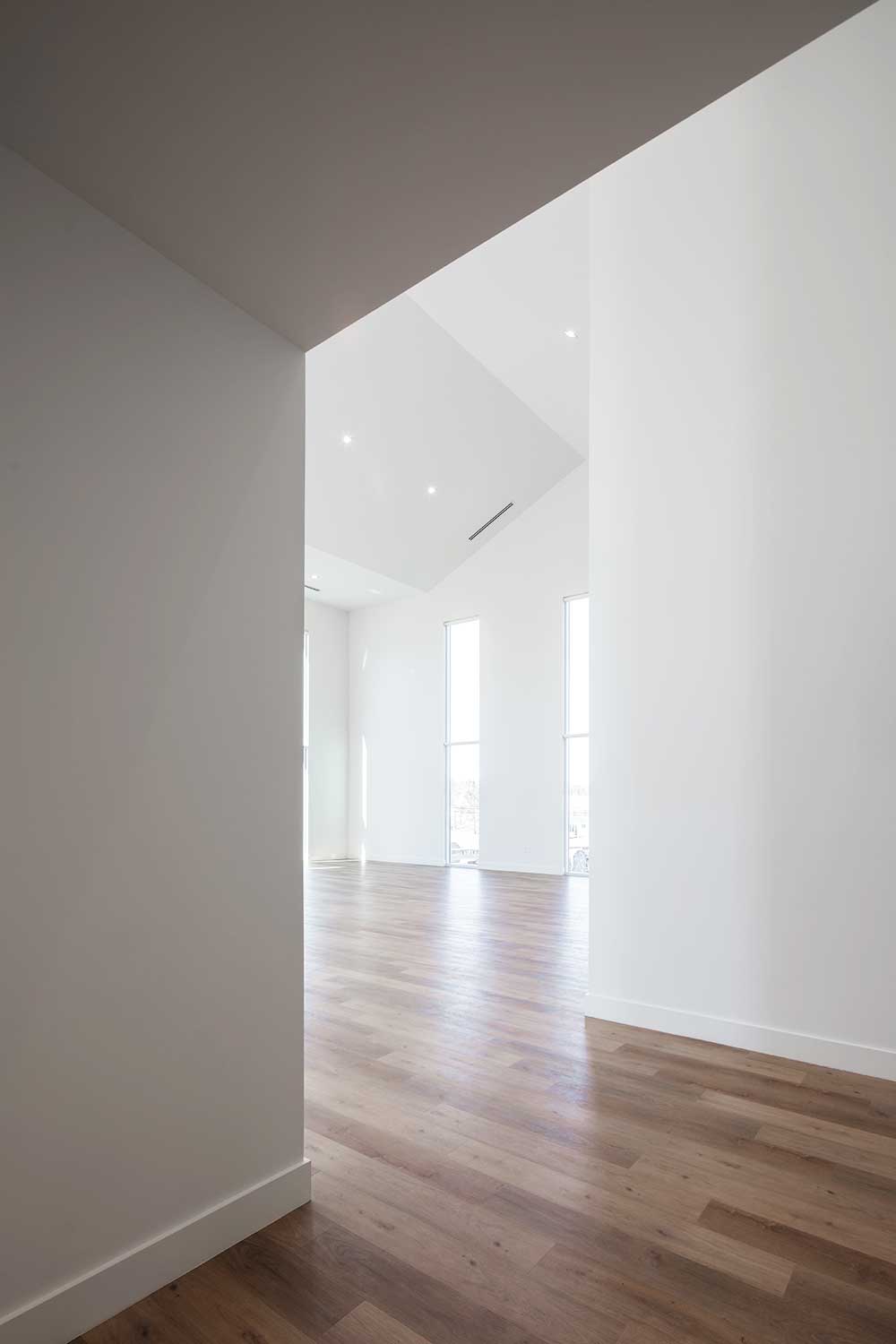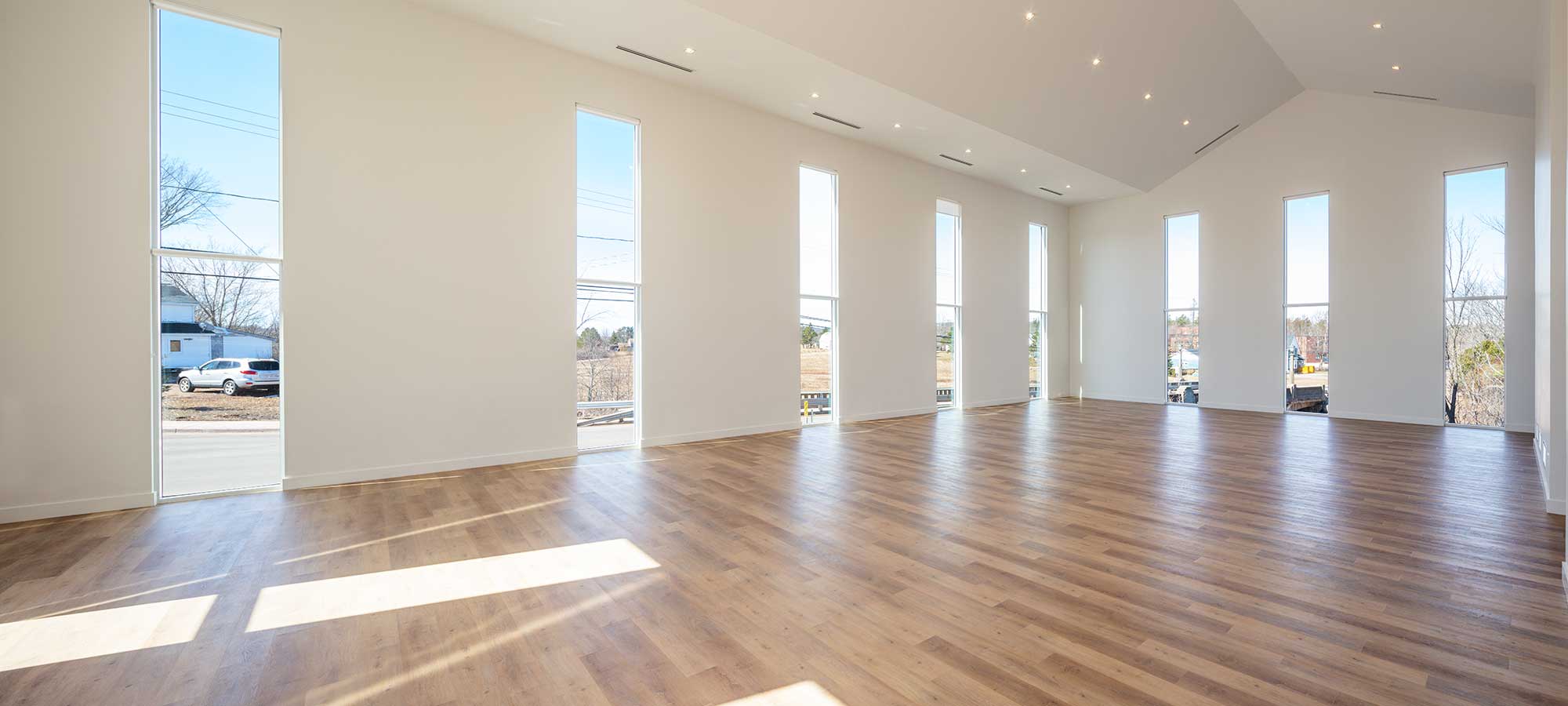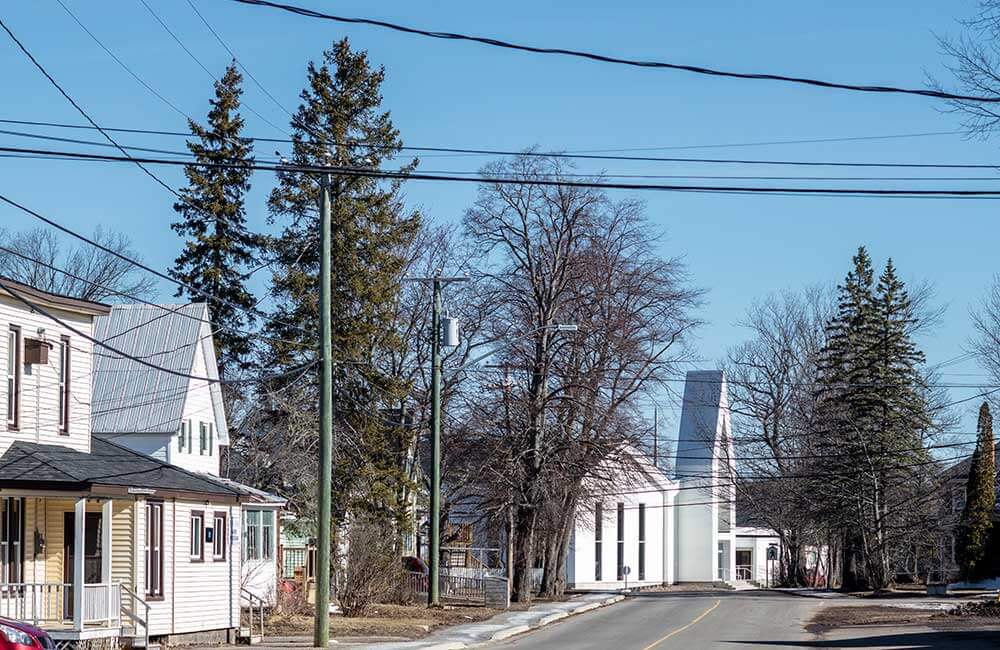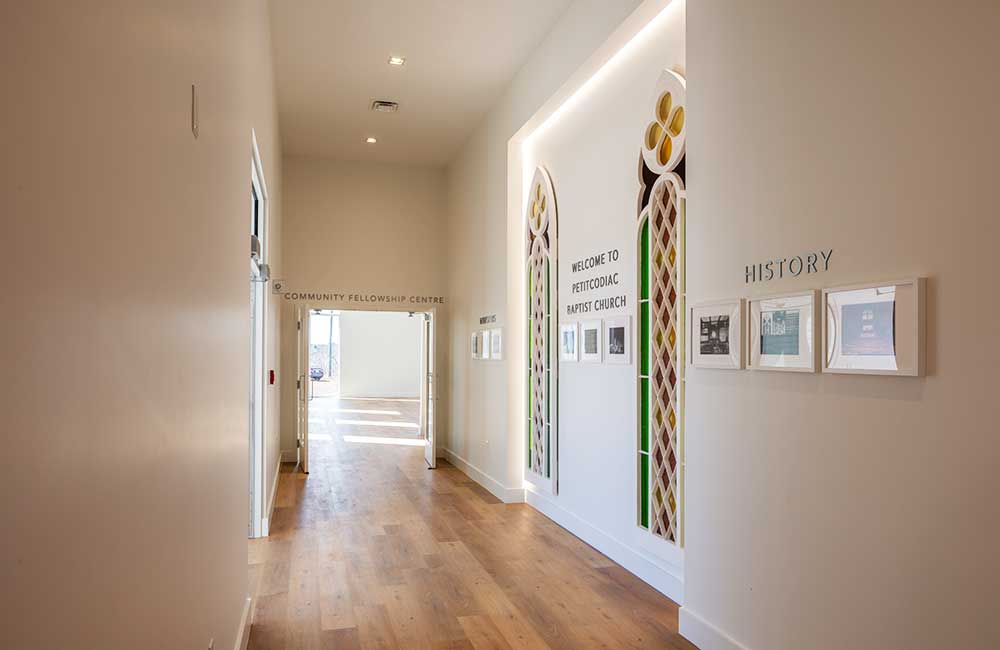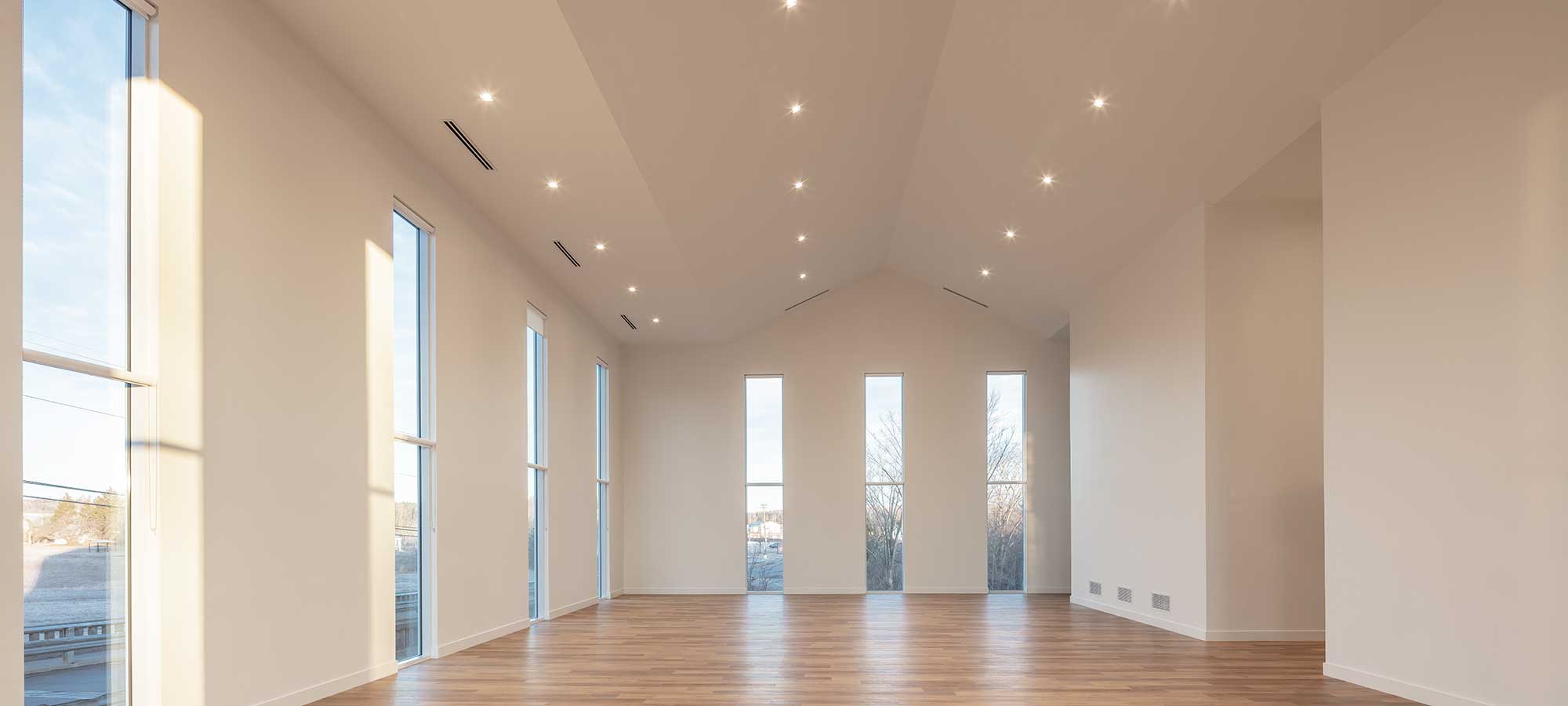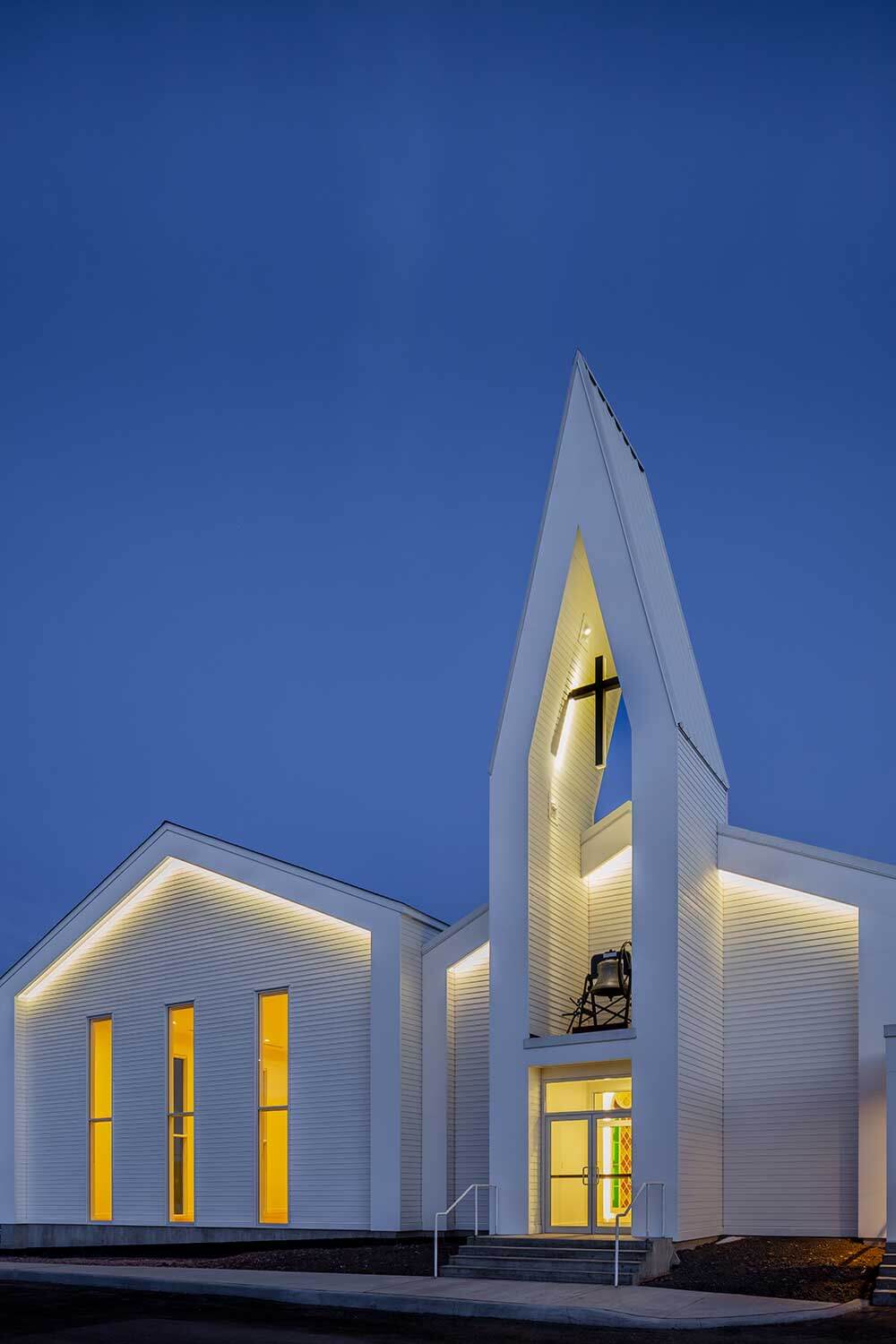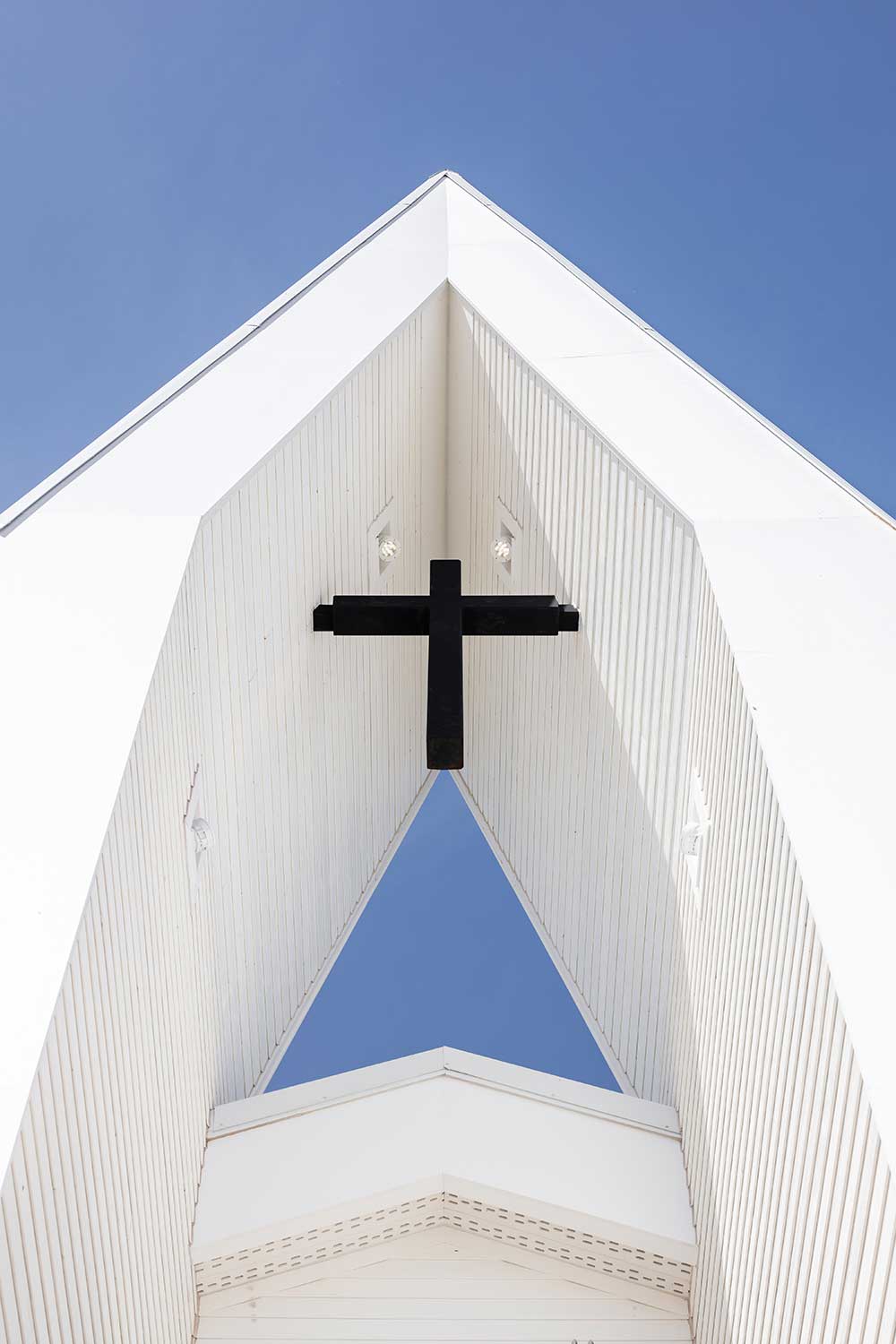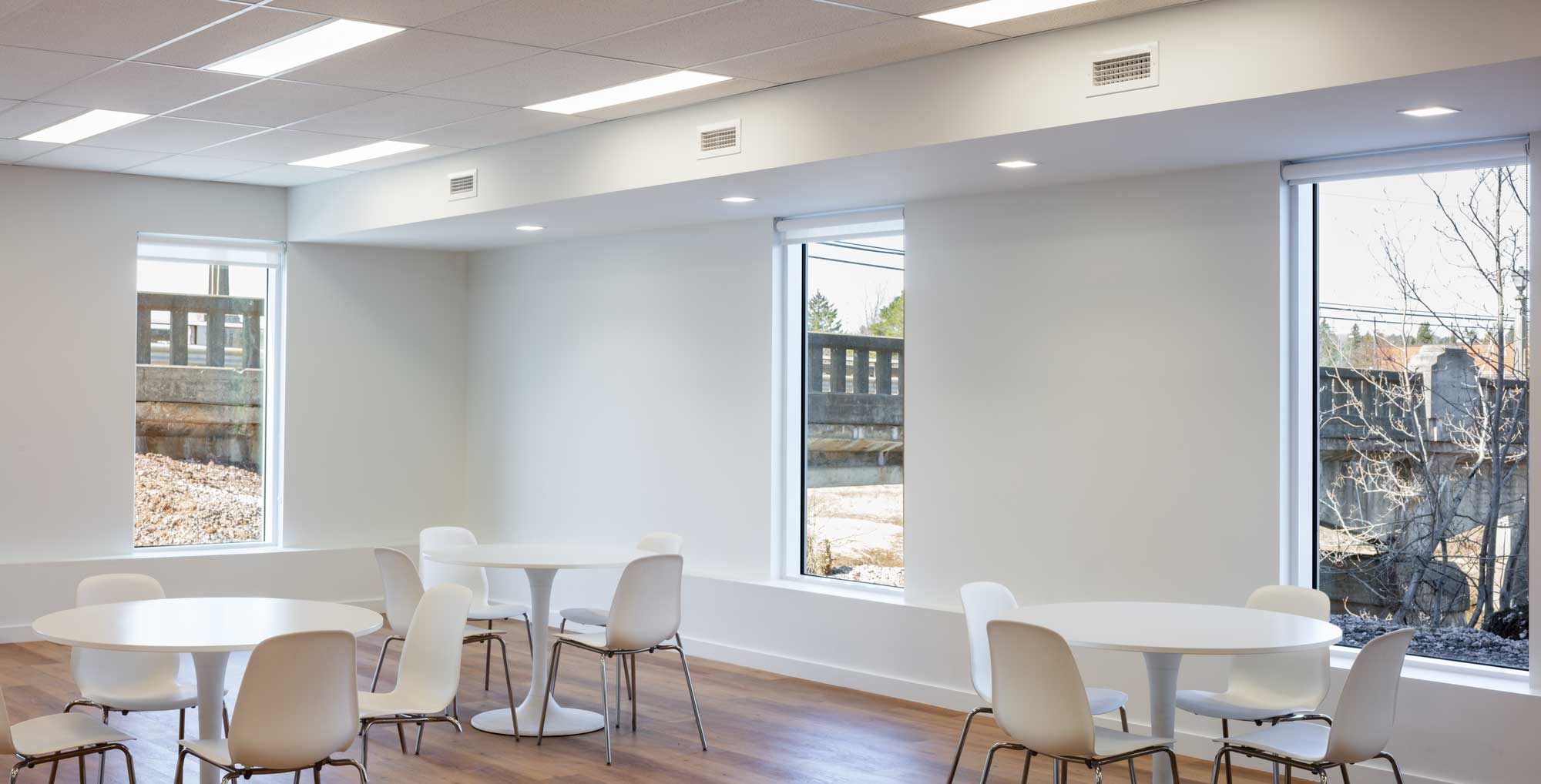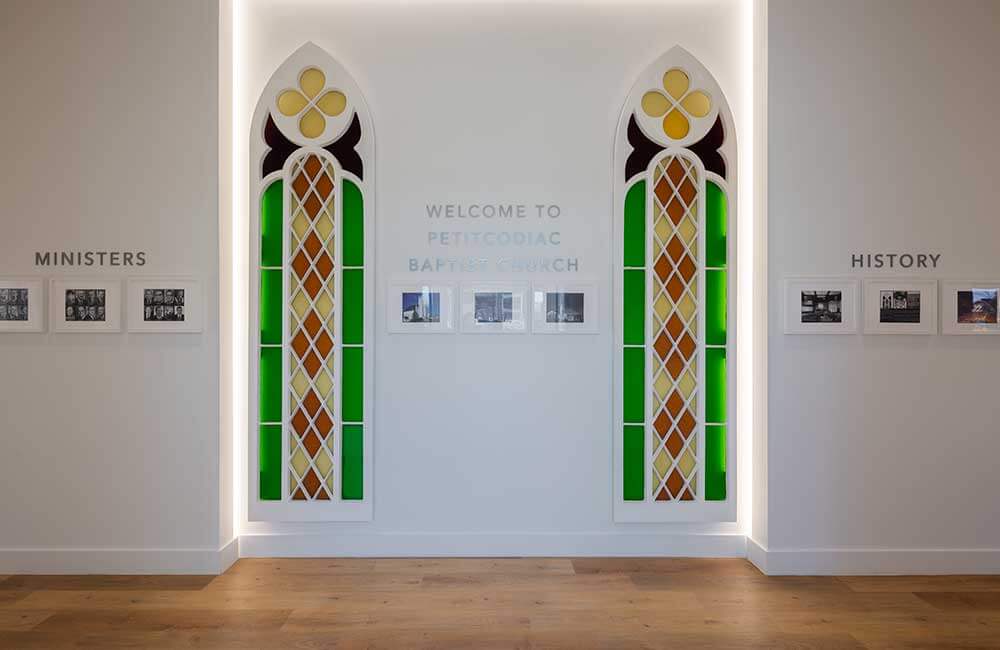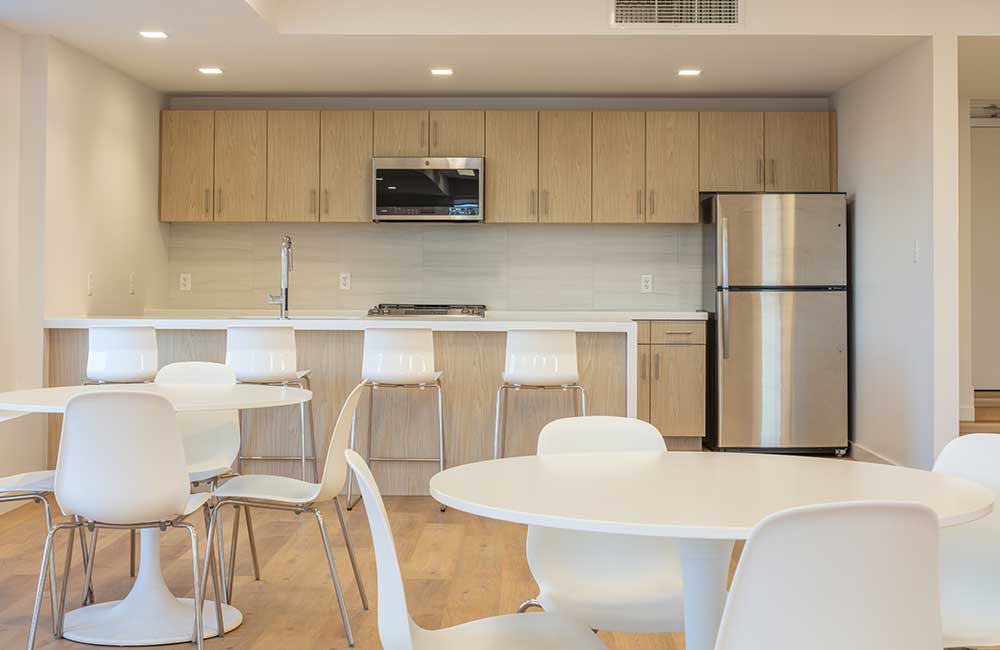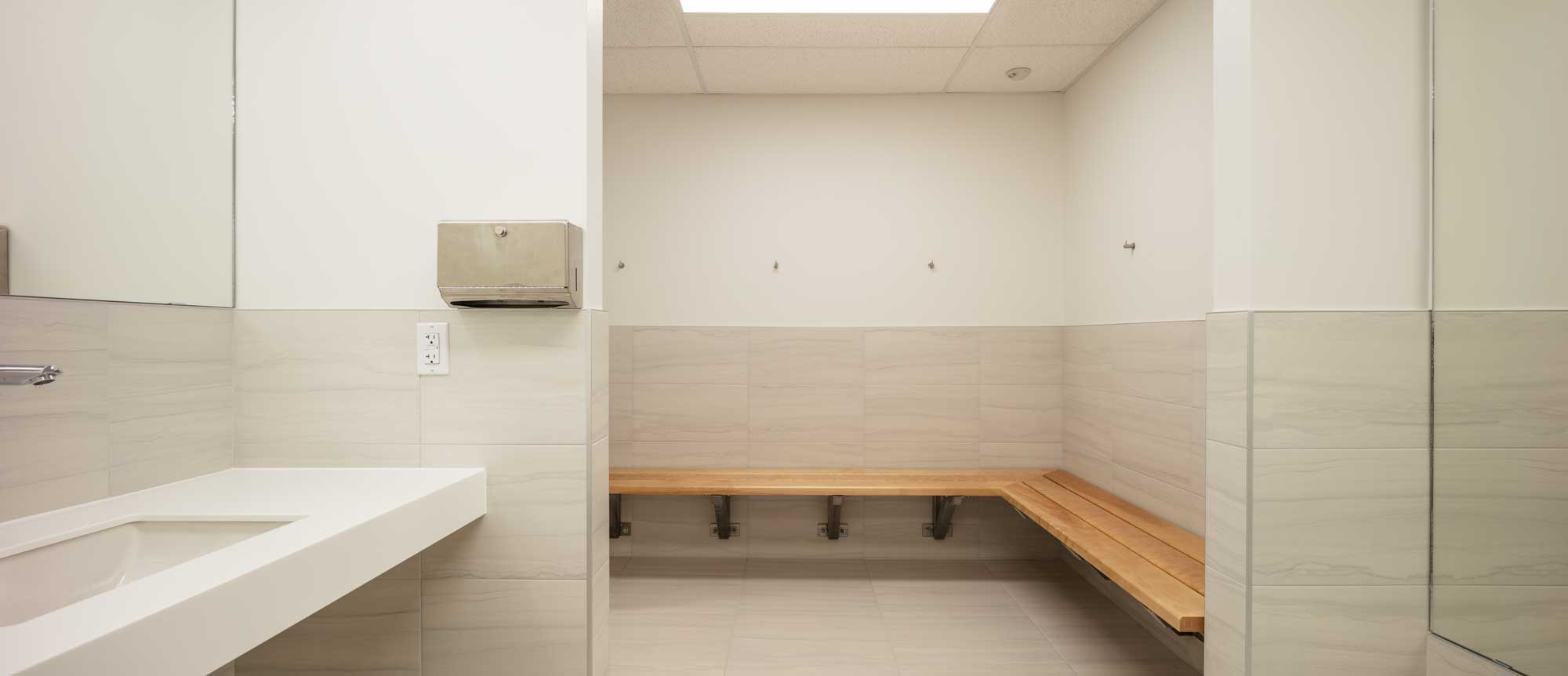 Photography by Julian Parkinson